Welcome to Stories of Hope: True tales of life, love, and perseverance from the Yes, You Can Get Pregnant community. Because we're on the fertility journey together.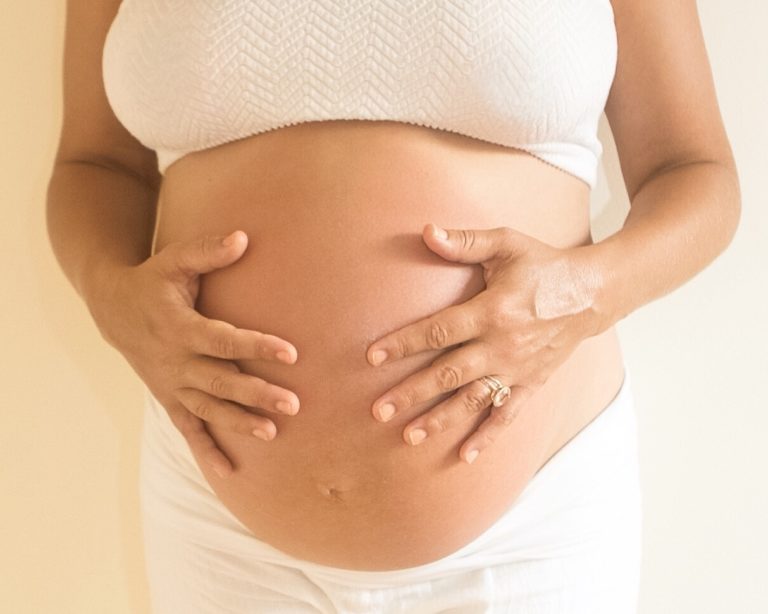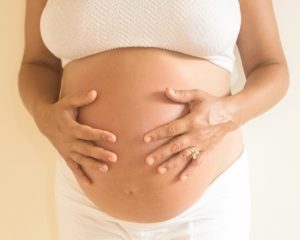 Mary reached out to me in July of 2016.  She was 42 at the time and had just finished reading my book, Yes, You Can Get Pregnant.  She told me it was her bible as she was going through her fertility treatments.  She also told me about her fertility journey, "This has been a difficult year. I got pregnant my first time at 41 and we lost the baby four months later due to Trisomy 18. I have been doing IVF treatments for seven months and finally this month after religiously following your recommendations, we have made TWO normal embryos! My doctor will transfer one of them into me at the end of this month!  I just want to say thank you as this was my fourth retrieval but I never made a healthy embryo until now and I know it's because two months ago I started doing everything you talk about in your book! I am very excited and nervous and just want to say Thank YOU!"
Her message filled my heart with so much joy and love. I was so excited for her to finally have made a healthy embryo.  A month later, Mary emailed me devastated that she wasn't pregnant– the healthy, PGS normal embryo didn't take.  And now she was so frightened and scared that the same thing would happen with her last remaining healthy embryo. Her doctors were urging her to do a donor egg transfer as they were doubtful the other embryo she had would work.  She felt hopeless and lost.
At that point Mary decided to sign up for the Yes, You Can Get Pregnant Ecourse MASTER.  When she and I had our one on one consult, I learned a lot more about her case. I urged her to have her doctor's do more testing on her as I suspected there was something going on with her body than just her age and history of the genetically abnormal baby she had lost (her doctors insisted that her age was the main reason she was having fertility challenges).
My suspicions were correct, the lab tests I encouraged her to get revealed both clotting factor and thyroid issues.  I told her that until we got all of that under control, she shouldn't transfer in her last healthy embryo.  She agreed.  As she dove into all the content in The Yes, You Can Get Pregnant Ecourse her health began to transform– her thyroid regulated, her energy levels improved, her anxiety calmed down and she began feeling joy again, for the first time in a long time.  She was finally allowing herself to grieve and heal from her loss and she was feeling comforted and inspired by the other women in the secret Facebook group.
From the information I gathered on her during our one on one consults, I tweaked her diet and supplements even more and I urged certain lifestyle adjustments too.  It all was working and she was feeling so healthy that she asked me if I thought her and her husband could try naturally.  We weighed out the pro's and con's and I ultimately left the decision to her and her husband.  And on New Year's Day 2017 Mary emailed me with a positive pregnancy test!  She got pregnant naturally, three weeks before her 43rd birthday! She wrote to me that morning, " AIMEE I finally took a pregnancy test today and I am still in shock! I can't believe that I'm pregnant! I'm flooded with so many emotions right now. I am going to get into a doctor tomorrow, I am just so thrilled, but so scared after what we went through last time. I pray for a healthy pregnancy. Happy New Year! This has been the best New Year ever!I I wouldn't be here without you and our special Facebook group!!!"
I was over the moon with joy for her and her husband.  But I also knew that we were in for a fairly stressful first trimester considering what happened with her first pregnancy.  And, it was a stressful first trimester awaiting all her test results but between the emails she and I exchanged, her new stress management tools (that she learned through my ecourse) and the loving support she received from all the other women in the Yes, You Can Get Pregnant Secret Facebook group– she made it through.  Mary is now 22 weeks pregnant with a healthy and genetically normal baby!  All her tests have been perfect!  And, she still has that one healthy frozen embryo on ice, maybe she will use it to get pregnant again in a few years!