Natural Fertility Books, Autoimmune Books, Women's Health Books
Books on fertility, how to get pregnant naturally, how to heal autoimmune conditions and general women's health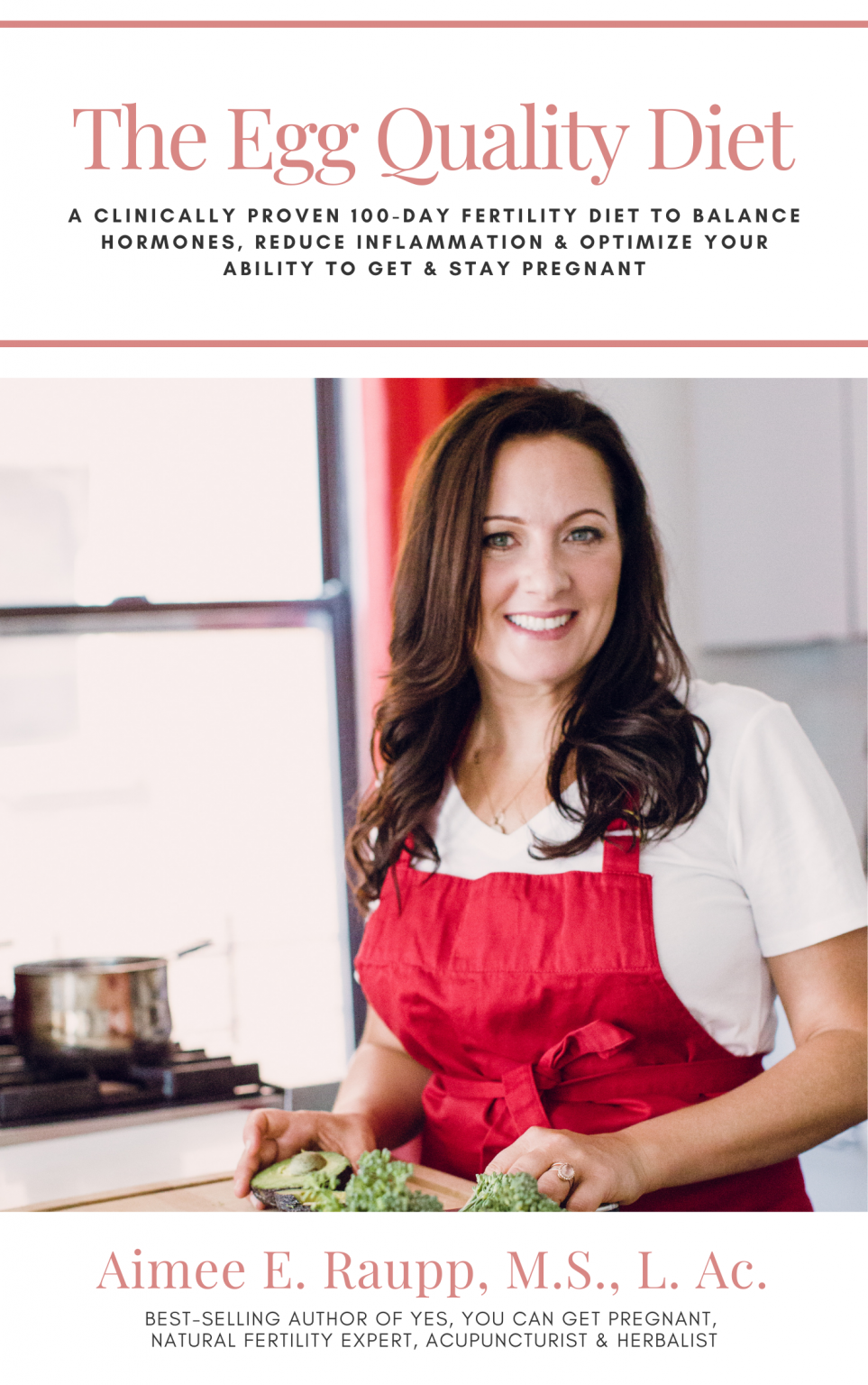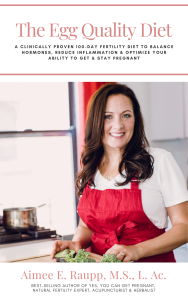 The Egg Quality Diet
A clinically proven 100-day fertility diet to balance hormones, reduce inflammation, improve egg quality & optimize your ability to get & stay pregnant
The Egg Quality Diet is the culmination of what Aimee Raupp has found, during her two decades of clinical practice, to be the most effective nutritional approach to optimizing fertility. This diet has been proven to work not in a randomized control trial (RCT) but in real life, on thousands of real women like you. Real women who have been told they have no good eggs left or they are too old or they are in menopause. This diet has been proven in women with high follicle-stimulating hormone (FSH), low anti-mullerian hormones (AMH), recurrent pregnancy loss (RPL), multiple failed in-vitro fertilizations (IVF), and intrauterine inseminations (IUI). This diet has been proven in women with endometriosis, polycystic ovarian syndrome (PCOS), fibroids, cysts, adenomyosis, asherman's syndrome, premature ovarian failure (POF), and hypothalamic amenorrhea. This diet has helped hundreds of women, even those in their mid to late forties, make healthy babies using their own eggs. This diet has helped women bring their FSH from above 50 down to 10. This diet has helped women double, even triple their AMH. Even more, this diet has been recommended by multiple reproductive endocrinologists (R.E.) to their clients.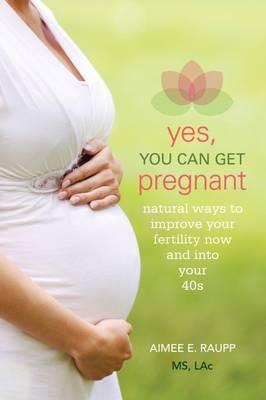 Yes, You Can Get Pregnant
Natural Ways to Improve Your Fertility Now and Into Your 40s
"Practical and enlightening" —Deepak Chopra
Worried about your ability to have children in the next five years? Have you been trying to get pregnant for a while now and it's just not happening? Does it seem like every woman you know is having a hard time getting pregnant and you don't want that to be you when you're ready? If you answered yes to any one of these questions, Aimee's second book, Yes, You Can Get Pregnant: Natural Ways to Improve Your Fertility Now and into Your 40s, was written for you.
In a friendly, understanding, and inspirational manner, Yes, You Can Get Pregnant provides hope, scientifically-backed knowledge, and emotional support to help you become the mother you want to be. Check out the book's website: YesICanGetPregnant.com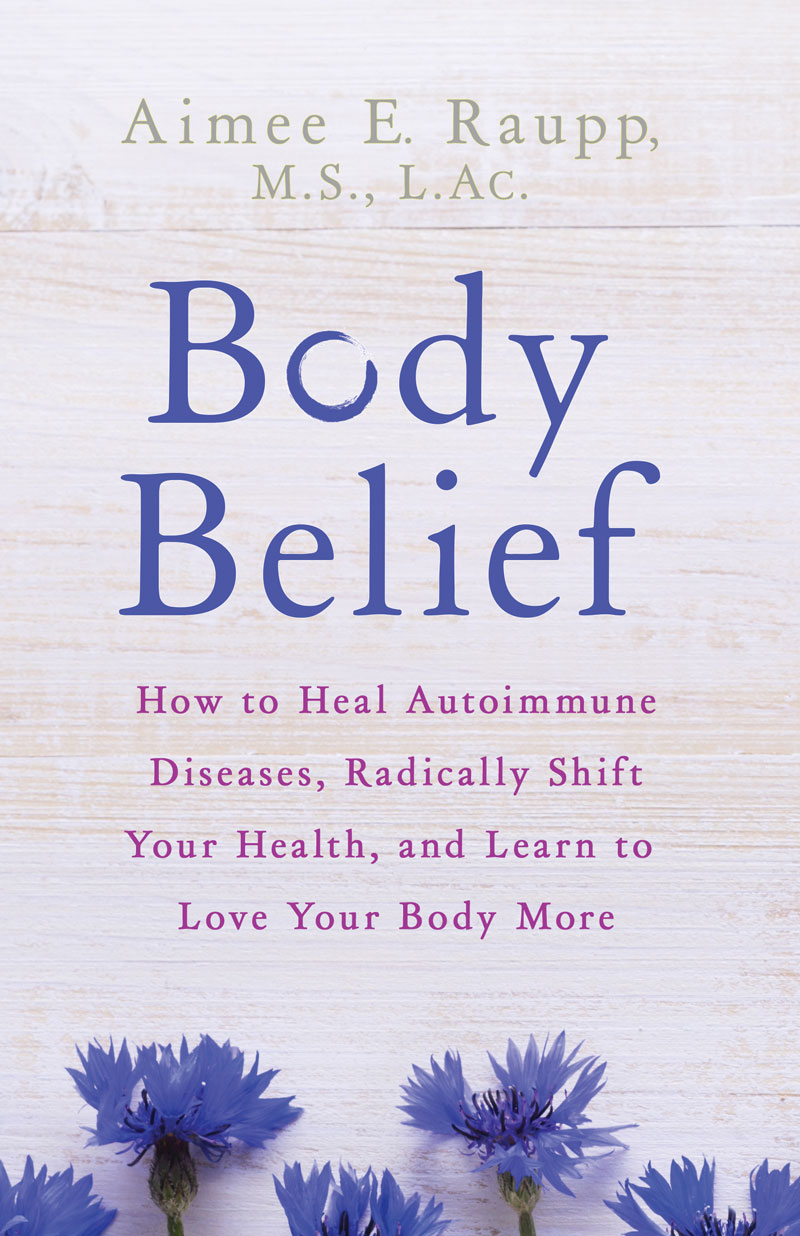 Body Belief
How to Heal Autoimmune Diseases, Radically Shift Your Health, and Learn to Love Your Body More
Body Belief offers a holistic plan for healing from autoimmune disease through reconnection to yourself, renewal of your beliefs, and reawakening of your health. This book will guide you on a life-changing path to radically shift your health and love your body more. In this book, Aimee posits that the rampant rise in autoimmune illness is due to three co-existing factors: body disconnect (emotional and physical), behavioral sabotage (where deep-rooted beliefs negatively dictate your behavior, which dictates your health), and environmental toxins (exposure to external disease-promoting elements). With warmth, sensitivity, and practicality, Aimee explores how our beliefs dictate our behavior, which ultimately dictates our health.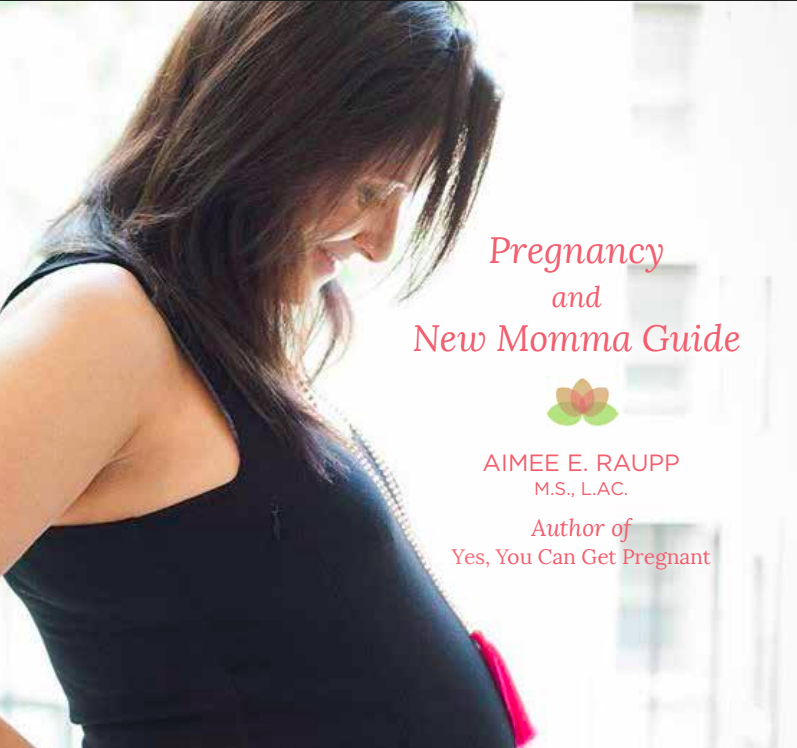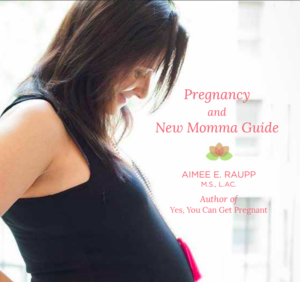 Pregnancy & New Momma Guide
Whether you are newly pregnant or several months into your pregnancy, this guide is for you.  Aimee created this highly informative PDF booklet from her own personal pregnancy experience along with her 15 years of clinical experience in treating pregnant women.  This guide gives you tips and strategies for every stage of your pregnancy and even covers the 4th trimester (the first 3 months of your post partum period).  Aimee shares what to eat, what not to eat, what to supplement with, how to manage morning sickness (and other pregnancy related challenges) as well she shares what was on her baby registry (only the best non-toxic products for baby Jaymes!), what was in her hospital bag, birth plans, post partum recovery tips (whether you had a vaginal or cesarean birth) and shares a lot of tips and strategies on breastfeeding and self care once your baby is here!
If you are looking for even more support through your pregnancy and into postpartum, be sure to check out The Yes, You're Pregnant Monthly Membership (this Pregnancy & New Momma Guide comes with the membership)!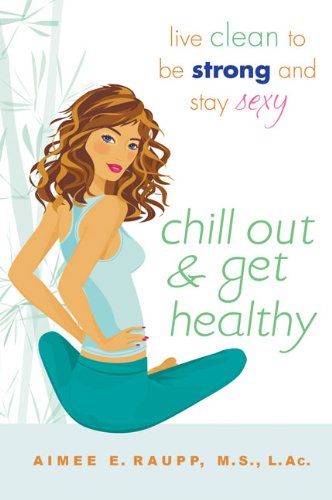 Chill Out & Get Healthy
Live Clean to Be Strong and Stay Sexy
Aimee's book, Chill Out And Get Healthy! is a practical guide for women who long to live healthfully, maintain their sanity, age gracefully and prevent disease amidst the chaos of today's world. It explores how to nourish body and soul, decrease general anxiety, manage overwhelming stressors, maintain and improve fertility factors, and fight the perils of aging.
Chill Out And Get Healthy! gives women the knowledge and tools that they need to better manage their health today and prevent future disease.