Aimee Raupp Reviews & Testimonials
Fertility Acupuncture NYC
Aimee Raupp – Natural Fertility Coach, Herbalist & Acupuncturist NYC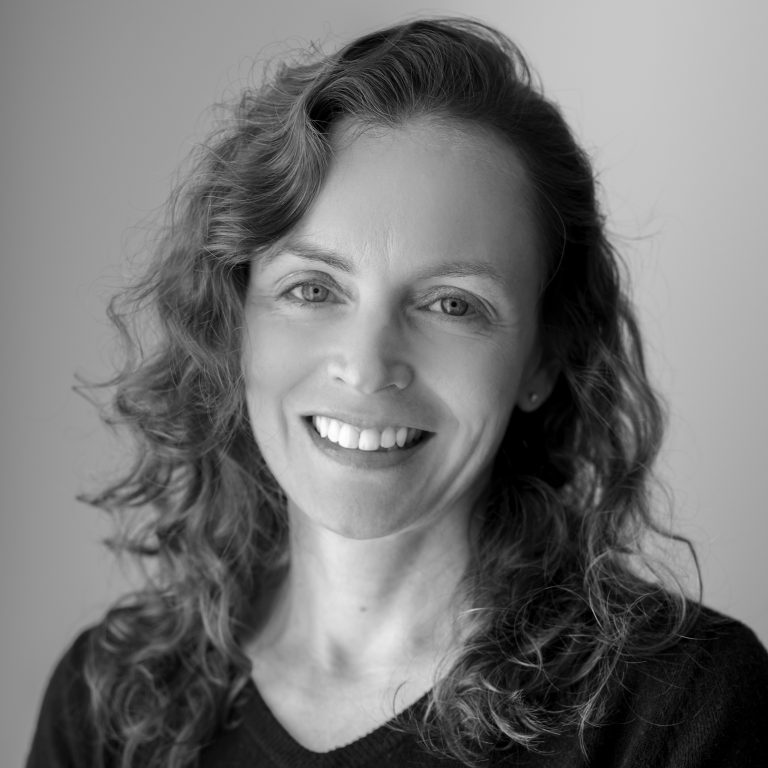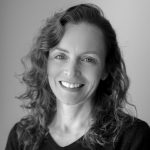 "The Egg Quality Diet is a great resource for those trying to get pregnant who want to harness food as medicine to the maximum potential.  As a functional medicine physician, I use Elimination Diets with my patients all the time.  They are so helpful to root out stealth sources of inflammation and drivers of annoying symptoms.  In the Egg Quality Diet, Aimee presents a specialized high quality, nutrient dense, higher fat, anti-inflammatory elimination diet geared for women trying to get pregnant.  The best part of this book is the detailed plans, recipes, shopping lists to walk you through the process!  I have the privilege of working with many patients who follow Aimee's food plan and I can attest to the fact that most women feel absolutely amazing when they do!"
Founder of Women's Integrative Health in Greenwich, CT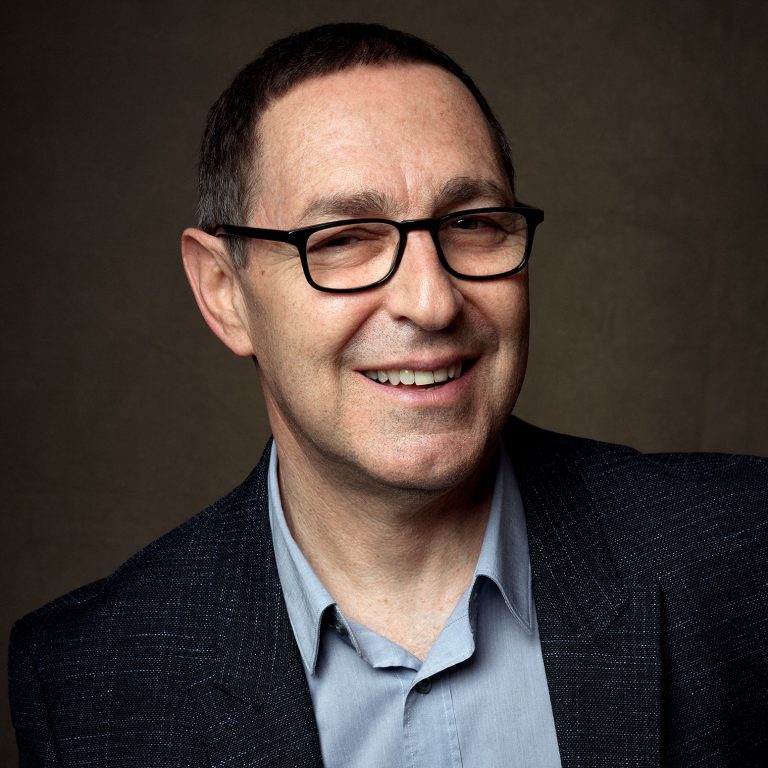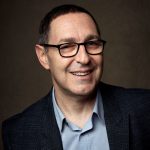 "Aimee Raupp is a leading expert in women's health and fertility, leveraging her deep understanding of Eastern and Western medicine, and decades of clinical experience, to improve outcomes in even the most complex cases. I consider her to be an invaluable partner and regularly recommend patients incorporate her treatments and philosophies into their care plans."
Founder of Eleven Eleven Wellness Center, best-selling author, & Head of Functional Medicine at The WELL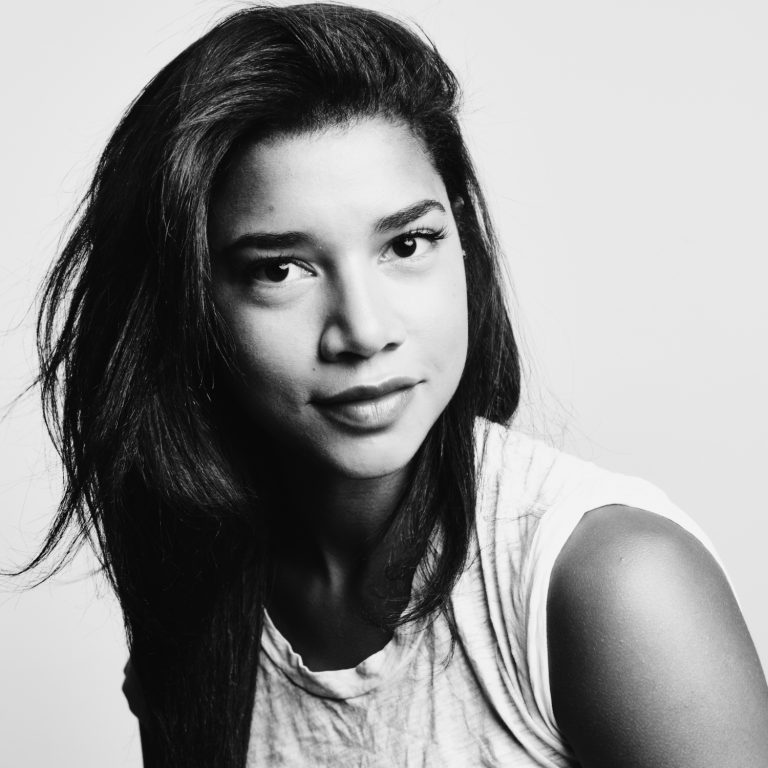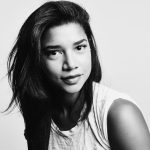 "Aimee is the perfect mix between fertility expert meets acupuncturist meets therapist. I am so grateful to have her in my life for her guidance and knowledge. She has really helped me through my fertility journey in a way I didn't know I needed"
author, health & wellness enthusiast, founder of hbfit.com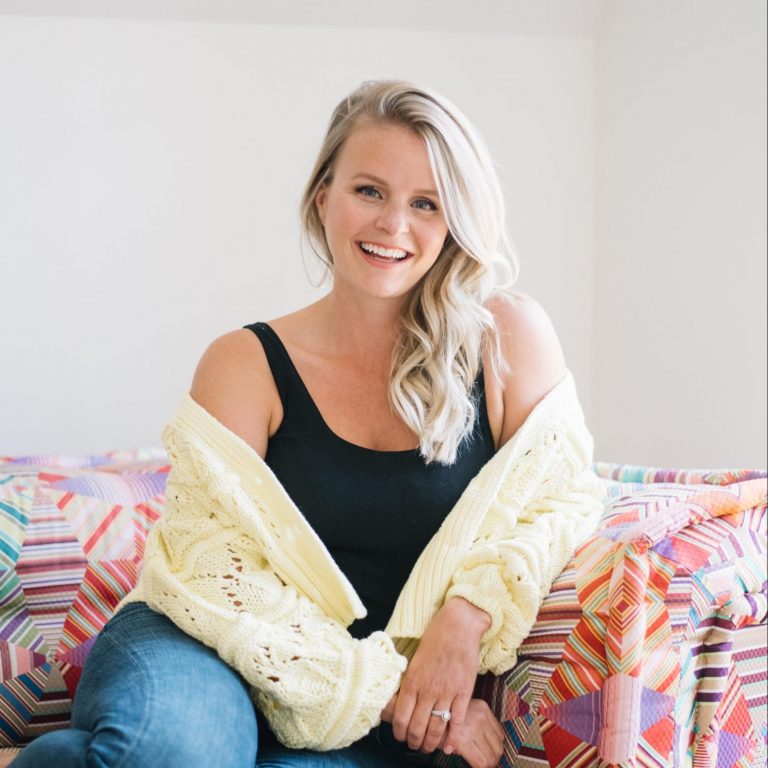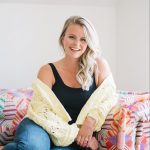 "Deciding to finally reach out and work with Aimee was one of the smartest decisions I made on my fertility journey - which eventually led to my healthy, baby boy. She redirected all of the pent up guilt I had acquired on the fertility journey about what I should/shouldn't eat - and instead - helped me to focus on what really mattered. Which was making conscious choices both physically and mentally that would make me feel good everyday. Not just so that I could get pregnant. Deciding to trust and surrender to her guidance, made me feel like I had someone on my side. She doesn't make you feel like a patient. She sees you as a friend and a person who has been through a lot. And I felt seen and heard, which is so needed when TTC. She is so easy to work with and smart as hell. I highly recommend hiring her to walk with you and relieve you from feeling like you have to do this all on your own!"
Mind-body fertility coach & host of the Fertile Ground Podcast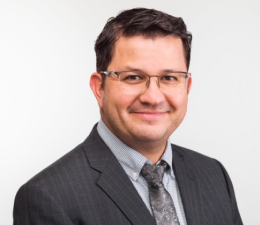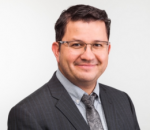 "I would only send my patients struggling with fertility to see Aimee Raupp and her team for help with their diet and lifestyle. Together with PRP Ovarian Rejuvenation, the Egg Quality Diet in this book can do magic to those struggling with poor egg quality."
Founder of Rejuvenating Fertility Center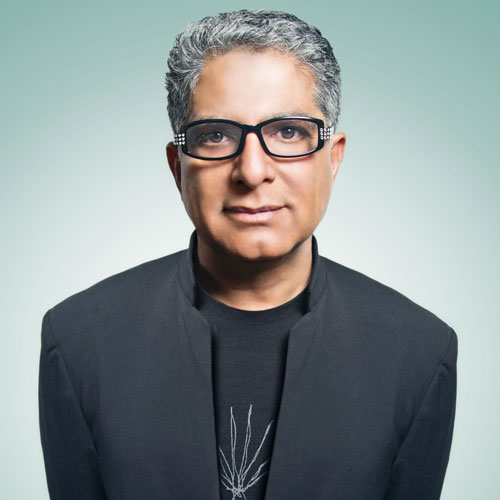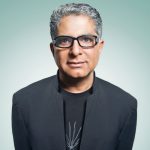 "Aimee is a beacon of hope for all looking to improve their health and awaken their best life."
Medical doctor, best-selling author, public speaker & alternative medicine advocate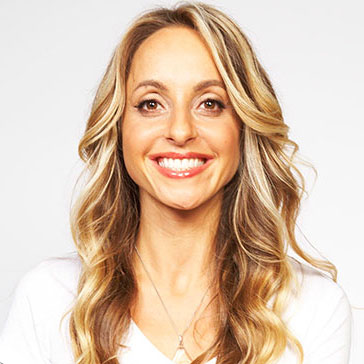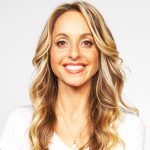 "Aimee Raupp is one of the most kind, generous and talented healers. Her ability to hold her patients with love and compassion is her greatest strength. Aimee has transformed the way I think about my body and my healing path. Not only is she an incredible acupuncturist but she's an undercover therapist too! The moment you walk into Aimee's office you feel like you're wrapped in a warm blanket of love."
NY Times Best-selling author, international speaker & Spirit Junkie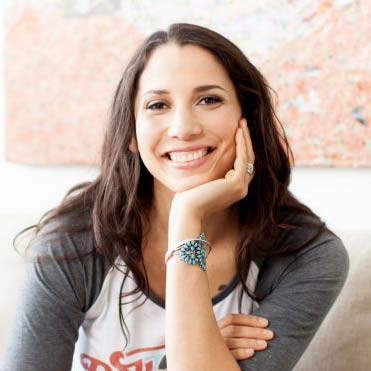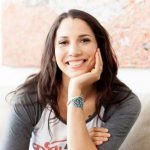 "Aimee Raupp understands that self love can heal all parts of you—body and soul—and she can show you the path toward whole health in all its forms."
Wellness expert, TV host, meditation guide, author, speaker & doula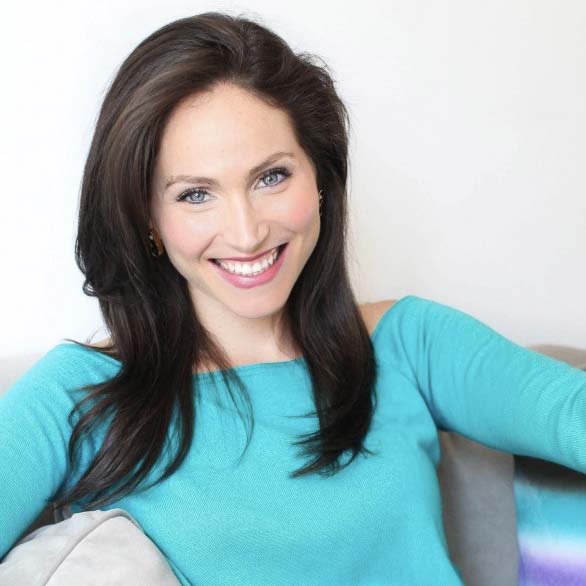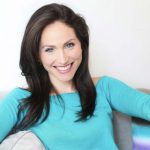 "Aimee truly believes in the ability of the female body to get pregnant. She focuses on what's going right and how she can upgrade your health to optimize your fertility. After doing Aimee's program, I not only had a better understanding of my own fertile body, but I was in the healthiest and happiest shape possible and most importantly, I was hopeful about the outcome while trying to conceive."
Nutrition and healthy living expert
"Aimee's teachings are filled with an immense amount of knowledge and research combined with real-life experience and a good dose of humor. In a masterful way she equips her clients and followers with practical tools for achieving and maintaining optimal health and vitality despite the challenges of a modern lifestyle. She pours her wisdom and expertise and infuses her clients with the healing tools of self love and self acceptance."
"Aimee's message is a call to action for women of all ages to take control of their health through a path of self-love. The benefits transcend physical healing, aligning body, mind and spirit to create optimal wellbeing and vitality."
"Before I met Aimee, my husband and I had been through several unsuccessful IVF cycles. As a result, while I researched new fertility practices, I also researched complimentary treatments that might help increase our chance for success. I was really surprised to find so many positive articles about the connection between acupuncture and the successful treatment of infertility. At the same time, a colleague being treated by Aimee told me that infertility was one Aimee's specialties, so I decided to make an appointment. I was immediately impressed by Aimee's warmth, the depth of her knowledge and her professionalism. I have never had an M.D. ask me as many questions about my diet, habits or general health. She was amazing.
"Coincidentally, the clinic where I decided to be treated for infertility actually recommends acupuncture as a complimentary treatment to their protocol. In fact, they advise acupuncture treatments both before and immediately after embryo transfer.
"I actually started seeing Aimee about seven months before my IVF cycle started and I always felt like we were working together towards a goal. My sessions were always wonderfully relaxing and restorative. In addition to the acupuncture, Aimee also advised me on dietary changes that could aid conception and prescribed herbal teas that I drank up until the time that I began my IVF medications. One big bonus was the fact that Aimee treated all of me and, not just my infertility and, as a result, my migraines and a few other health issues also improved. When it was time for the embryo transfer, Aimee adjusted her schedule so that she could treat me both before and after the embryo transfer. When I found out that I was pregnant Aimee was the second person I called after my husband.
"About six weeks into my pregnancy I lost one of the twins I was carrying, something that's rather common with IVF. When I called Aimee to let her know she immediately ordered special teas and changed my treatment in order to give the second baby the best possible chance. As a result I'm now 15 weeks pregnant and plan to see Aimee throughout my pregnancy. When the baby arrives you can be sure that there will be a picture of Aimee holding the baby in our baby book!"
"I began seeing Aimee in December of 2004, upon recommendation of a coworker. I was having severe stomach problems and had already had a colonoscopy, endoscopy and every other gastrointestinal test known to man. According to doctors, "nothing was wrong with me", yet I was continually losing weight and feeling run down. After my first visit with Aimee, I was put on an easy to follow food plan as well as herbal supplements. Soon, my stomach vastly improved, I put back on a bit of weight and was able to return to eating out and enjoying food, instead of being worried about how the food would digest! Aimee also helped me to realize how my various health issues – sinuses, stress, gastrointestinal – were connected and contributing to my overall health. Since beginning to see her, I have been extremely healthy and better able to recognize situations that might adversely affect my health and handle them effectively. I look forward to seeing Aimee every week – she is my acupuncturist, nutritionist, therapist and friend all wrapped into one! Most importantly, I finally feel like I have a partner and teammate in my quest to better health."
"A few sessions with Aimee made me feel mentally and physically like a new person. After years of seeking out traditional western medicine, a few sessions with Aimee did for me what no MD could do. I felt 100% healthier and more in control of my mind and body. Getting a new kind of treatment can be scary, but I felt total confidence in Aimee and it paid off. She understands that no two patients are alike and therefore no two treatments are alike. She's more than an acupuncturist- she is nutritionist, an herbalist and a therapist. The experience of being treated by Aimee is like no other because she works at her patients pace, you never feel rushed or brushed aside. She is incredibly compassionate while still being a consummate professional-in fact she's a natural-born healer."
"An advocate; a cheerleader; a support system; a friend. Aimee is all these things wrapped into one. For the past 2+ years, Aimee has believed in me and my ability to get – and stay – pregnant. I initially saw Aimee after going through three early term miscarriages in an eight-month period. Prior to that, I had tried for 13 months to get pregnant. Between my second and third miscarriage, my husband and I sought the assistance of a leading reproductive medicine center in Manhattan. The 'answers' I received were not only insufficient (and later to find out, wrong), but the approach was callous and transactional. I felt broken, exasperated and completely detached from my body. And then I began my work with Aimee. In our first session, Aimee not only suggested a host of lifestyle adjustments (e.g., dietary and supplement-based) but quickly identified my recurrent miscarriages as being indicative of an underlying autoimmune disorder. Our subsequent sessions focused on regaining control of my own fertility and creating a healthier environment. But it also became something much more than that – Aimee taught me how to view my body and my fertility as something to be loved, honored, and nourished. After 4 miscarriages and 2 plus years of trying, I finally got pregnant naturally, carried to term and gave birth to a healthy beautiful boy. Aimee is one of the primary reasons behind my successful pregnancy. She listened to me, fought for me and believed in me. Throughout this entire journey, Aimee has not only helped me heal my body, but has continued to lift my spirits with her loving and beautiful soul. And for that I am deeply grateful."
"Aimee brought me back to life when I had really lost all hope in my ability to get pregnant and have a healthy pregnancy. From our first meeting she drilled down into my lifestyle and made immediate changes. Aimee gave me hope. Something I hadn't felt in a really long time. I responded to her by being 100% committed to her plan and did everything she suggested from using Ghee to switching to healthy beauty products (Aimee's beauty products are the best) to making organic bone broth. I started eating FAT and I actually started to lose weight. I meditated and exercised and focused on my health and well-being. The shift happened about a month after seeing Aimee. I started to feel lighter, happier, more confident in myself. I was a new, improved person and I loved the new me. As I type this, I'm now 25 weeks pregnant (via IVF; but keep in mind I had done 4 IVF's in the past without success) and I'm grateful everyday Aimee's rock-solid support, guidance and encouragement. Aimee believed in me and that made me believe in myself."
"I've seen 7 acupuncturists and natural fertility experts over my 6+ years of fertility treatment, and Aimee head and shoulders above the rest in terms of understanding western IVF treatment, autoimmune conditions, and diet approaches to fertility and healing underlying conditions. After too many failed ART's and too many different doctors and different programs to follow, I found Aimee and I am now 27 weeks pregnant, naturally."
"I started to try to conceive shortly after my 38th birthday. It was discovered shortly thereafter that I would need a surgery to remove some pretty big fibroids before I could continue trying. After a few surgeries. 6 IUI's, 6 IVFs, 4 miscarriages and a lot of needles, at 44, I conceived using my own eggs and delivered a beautiful and healthy baby girl. Aimee kept me on track in all aspects of my life: physically, mentally, emotionally. By following all of Aimee's advice, I not only became healthier, stronger and more aware of my body, I was also producing more and healthier eggs than I was at 38 years old, when I began the process."
"I am one of Aimee's students and I'm THRILLED to share that I got pregnant naturally a month before my 43rd birthday. At the moment, I am almost 37 weeks pregnant and have been cautiously optimistic because we lost our last pregnancy due to chromosomal abnormality. After losing that pregnancy, we went on the roller coaster ride of fertility treatments, all unsuccessful. While on a break from a failed IVF transfer, I did a one-on-one consult with Aimee and registered for her program. I wholeheartedly implemented all her recommendations from our private session as well as what she teaches in the Yes, You Can Get Pregnant Ecourse (the ecourse goes so much more in depth than her book does). We were prepping for our last embryo transfer, scheduled for March of 2017, and I was feeling so good and healthy on Aimee's program that my husband and I decided to try naturally. We got pregnant NATURALLY on our second month trying! Because I had been following Aimee's program for 6 months, we never needed the IVF transfer! I still cannot BELIEVE that I got pregnant naturally after several failed IVFs! I feel so blessed to have this opportunity and am very thankful for Aimee and her wisdom, love and support, which I know has gotten me on this path, one that I never thought I would experience, let alone naturally!"
P.S. M.F. went on to have a healthy and thriving baby girl.