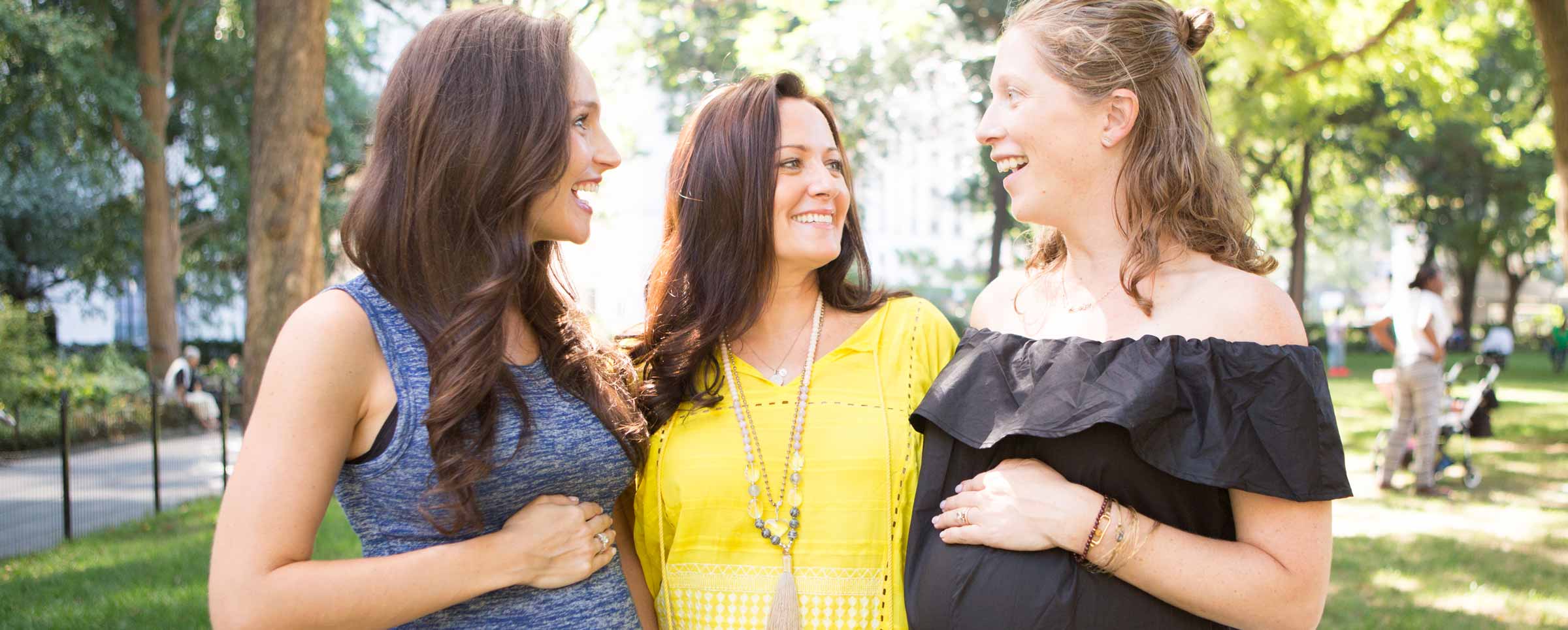 Acupuncture for PCOS Polycystic Ovarian Syndrome – Manhattan
Acupuncture For PCOS
Several studies have made it clear that acupuncture is very beneficial for treating polycystic ovarian syndrome, with many women experiencing symptom relief and effectively managing their side effects, especially when coupled with Chinese Herbal Medicine.
PCOS affects 5-10 percent of women who are still in their reproductive prime, resulting in various harmful symptoms like ovarian cysts, hair loss, acne, and mood swings.
Let's explore how Chinese Medicine and acupuncture are used for treating PCOS.
How Acupuncture is Used to Treat PCOS
PCOS can cause many problems in a woman's life, including a higher risk for developing diabetes and having more male sex hormones such as testosterone in the body.
Electro-acupuncture was used as a treatment for women suffering from PCOS, and the results indicated that it helped them ovulate, increasing their chance of getting pregnant.
Electro-acupuncture involves passing a current through acupuncture needles, which can effectively stimulate the acupuncture points and result in regular menstrual cycles and lower testosterone levels in the bloodstream.
Results were quite promising, and 38% of women who tried this treatment began to ovulate, while others with more severe conditions such as morbid obesity and high testosterone levels did not experience significant changes.
Regular acupuncture therapy is also quite beneficial in improving blood flow to the ovaries and reducing the number of ovarian cysts. This is why many women suffering from PCOS should try it if their symptoms are not improving from conventional Medicine.
Chinese Medicine For Treating PCOS
Traditional Chinese Medicine links the cause of polycystic ovarian syndrome to a kidney yang deficiency and accumulation of fluids in cysts, which is treated by using specific herbs that have been used for centuries in combination with acupuncture therapy.
Some popular herbs for treating PCOS are called zao jiao ci and bu gu zhi, which are used for dissolving the waxy layer around ovarian cysts and slowing down the metabolism.
There are a wide variety of herbs that have specific functions and can yield dramatic results if coupled with other forms of treatment.
Aimee Raupp's Experience in Treating PCOS
Aimee Raupp is a fertility coach and expert who has achieved remarkable results for her female clients and helped them conceive by providing excellent information through her bestselling fertility books and protocols.
She also has many online workshops and guides to help women navigate their serious health conditions effectively and find treatment plans and organic supplements that will dramatically improve their chances of getting pregnant.
Aimee is very knowledgeable about matters of western IVF treatment, autoimmune conditions, and dietary approaches when it comes to helping women become fertile and heal their underlying conditions.
You can easily find her resources online and contact her directly by visiting her website for more information on your condition and its treatment plans.
Final Verdict
PCOS is a serious health condition that can wreak havoc in your life if left untreated, which is why you should educate yourself on the best protocols to follow.
Chinese Medicine and acupuncture have yielded excellent results for many women, and there is growing evidence pointing to the efficacy of these treatments, especially when combined.
Aimee Raupp is a leading expert with hundreds of testimonials and is incredibly passionate about her work while being very caring and receptive to her clients.
Wellness Centers
Office Locations
Manhattan
928 Broadway (between 21st and 22nd)
Suite 1001
New York, NY 10010
Nyack, NY
15 North Broadway Second Floor
Nyack, NY 10960
Westport, CT                                                                                            225 Main Street                                                                           Westport, CT 06880
To book an appointment at one of our Wellness & Fertility Acupuncture Centers, please email us at info@aimeeraupp.com