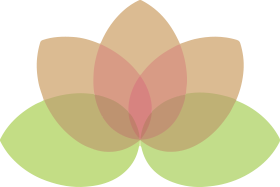 The Yes, You Can Get Pregnant E-Course
The Ultimate Source For Naturally Improving Your Fertility So You Can Get Pregnant Faster
Click the video above to play and turn up your volume
This course is for you if you:
Are ready to get pregnant naturally
Prepping for IVF or in the midst of fertility treatments
Need a break from/ trying to avoid IVF
Have high FSH
Have low AMH
Have had one or more miscarriage
Have been told you have a hormonal condition such as PCOS, endometriosis, POA/POF, fibroids, cysts, or irregular cycles
Are paranoid of having fertility challenges
Are worried about all your eggs being poor quality
Are suffering in silence over your fertility struggles and need more support
Are completely overwhelmed by all the advice out there & need an expert to guide you on the best plan for you
I know this course can help you because my teachings have helped thousands of women and I myself got pregnant naturally in my 40's following my own program.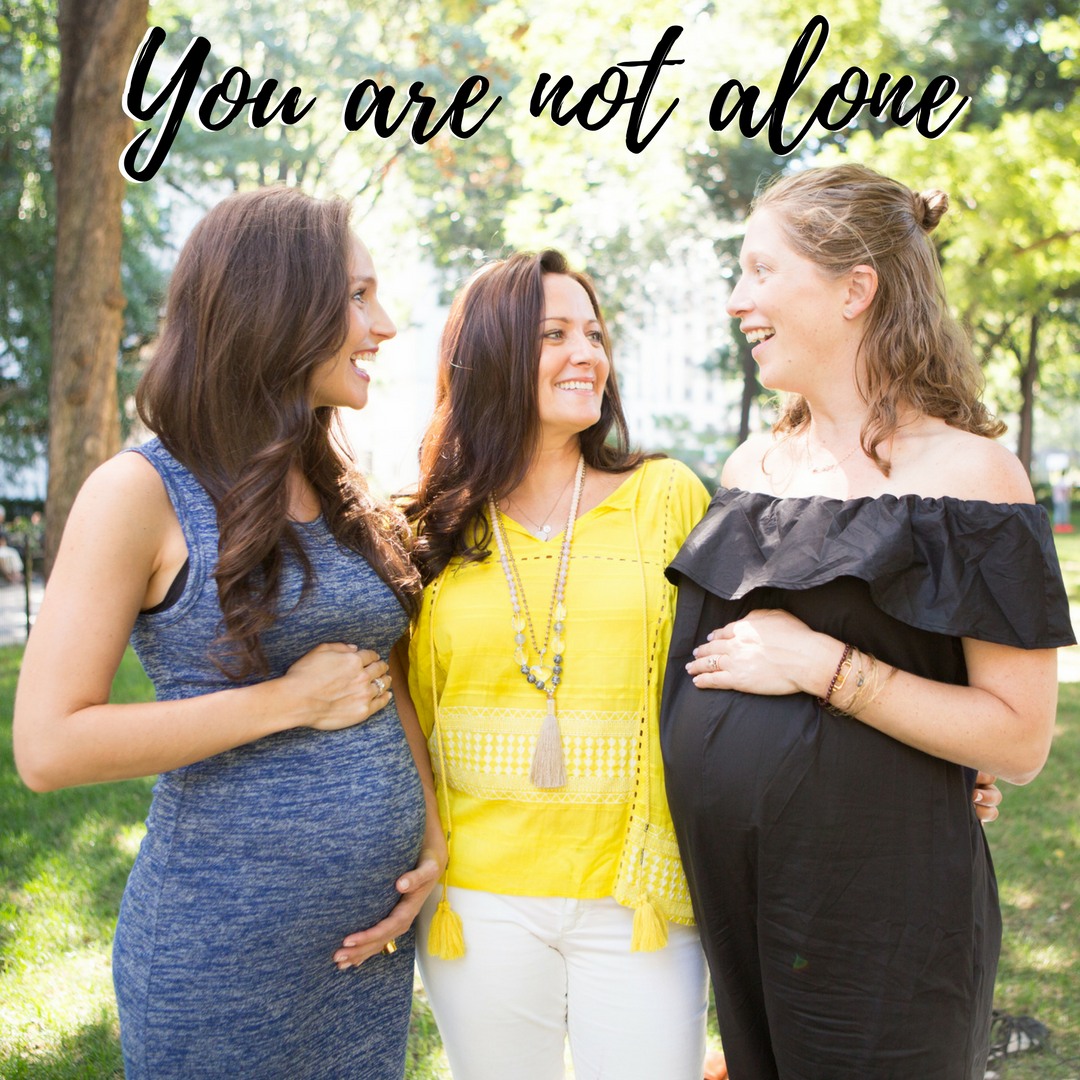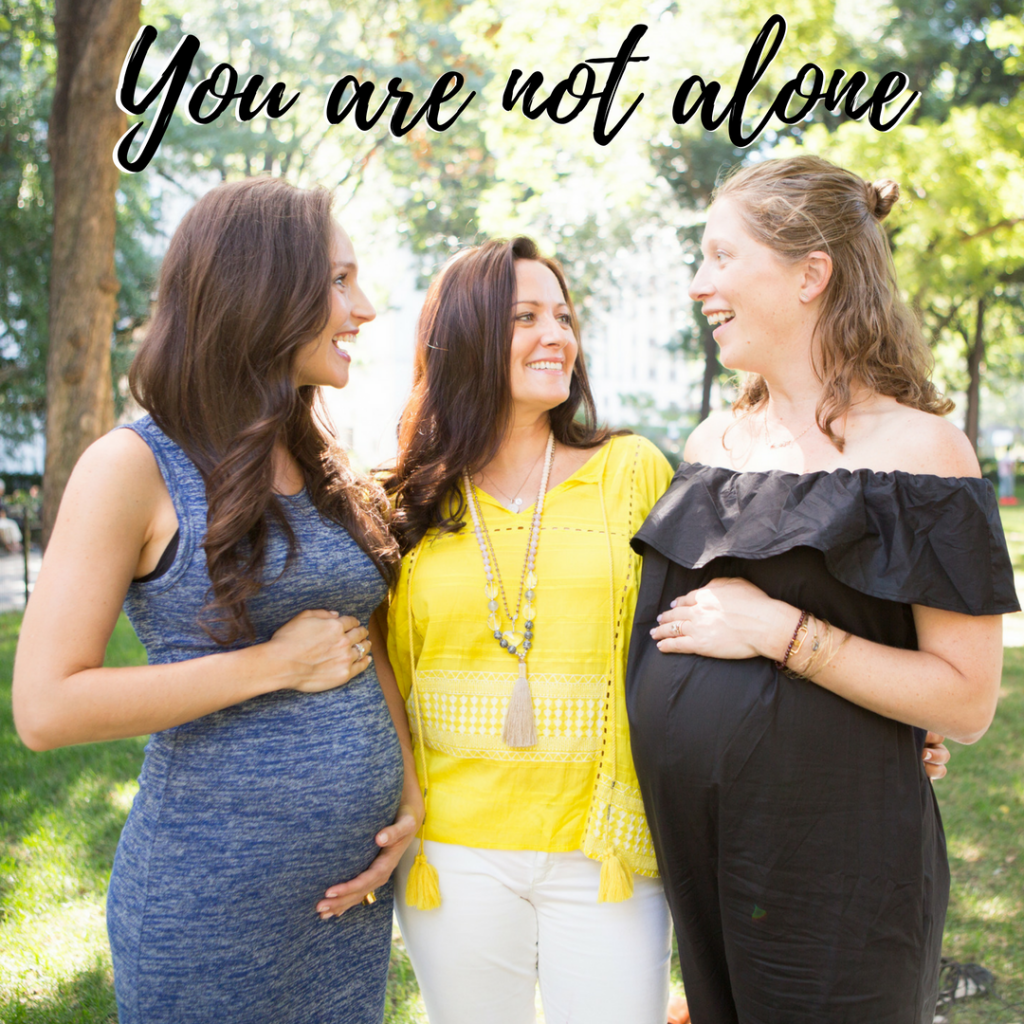 Women in support groups are twice as likely to become pregnant in comparison to those who are not.
My promise to you:
If you fully commit to the entire protocol outlined in this program you will have thriving health, more peace and joy plus improved fertility in 100 days.
In this information-packed e-course based on my 17 years of clinical experience helping thousands of women conceive, you will learn how to:
Optimize your health & enhance your fertility
Improve egg & sperm quality (even if you're over 40!)
Balance your hormones
Improve AMH & FSH levels
Reset your fertility with Aimee's fertility purify 30-day eating plan
Manage PCOS, endometriosis, fibroids, cysts & premature ovarian aging
Heal autoimmune conditions that may be impacting your fertility
Shift your mindset so you can get back to believing in your body and its ability to get and stay pregnant.
Release fear & shame, allow for more joy in your life & hope in your fertility
Feel more supported on your path to pregnancy (through becoming a part of the best online fertility community EVER!)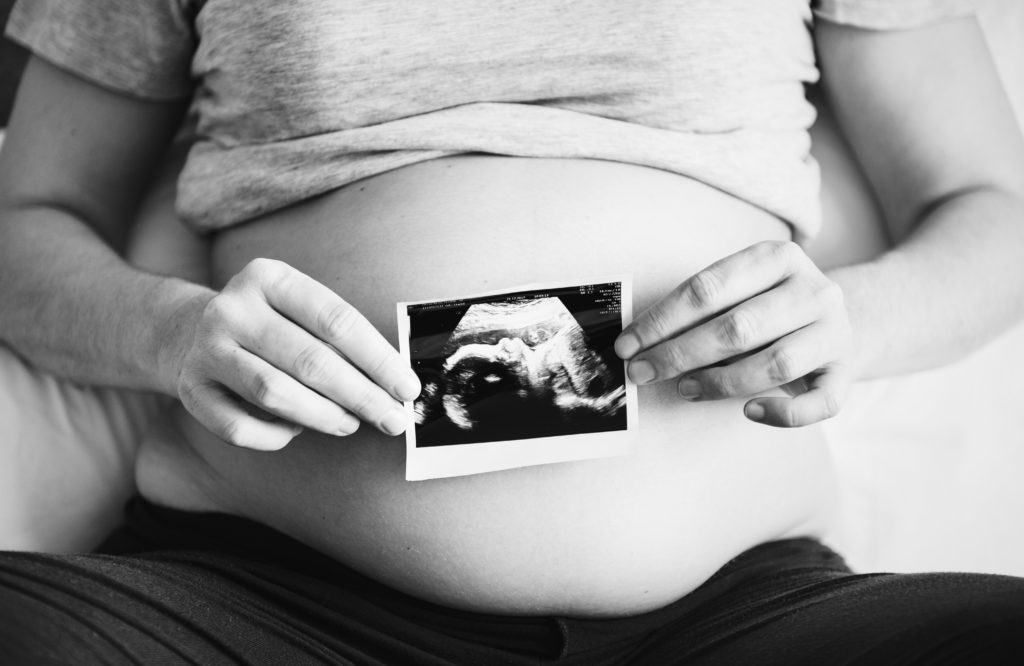 With over twelve hours of video content, this e-course is a conglomeration of all I have learned clinically and academically since writing, Yes, You Can Get Pregnant and Body Belief, plus the latest research and advice on enhancing fertility & shifting your mindset.
Work with me at your own pace from the comfort of your own home!
This e-course contains a plethora of NEW information that goes beyond what I have ever taught or written about before, including:
The latest diet & nutrition information for improving fertility
A 30-day Fertility Reboot program where Aimee will personally guide you to shift your diet & your mindset (plus provide you with meal plans, recipes & so much more!)
The newest fertility-enhancing supplements
What lab tests are imperative for your fertility (that your doctor probably hasn't done) and how to get them, interpret the results and support your body based on the results.
A deep emotional dive to help  you release fear, shift your limiting fertility beliefs & truly allow yourself to become the mother you deserve to be
Step by step guides on how to detox your body and your life from harmful chemicals that are hurting your fertility
How to make sex fun again (and why regular sex is super important for your fertility!)
Simple stress-reducing techniques to help you manage through this overwhelming process
Getting the support you need so you can feel less shame, less alone and more hopeful and understood because women in support groups get pregnant faster than those who are not
Simple processes to guide you towards finding more peace and joy in your life now
TONS of recipes, food shopping lists, product recommendations, meditations, inspiring stories and so much more
PLUS weekly interactive group conversation with Aimee (in our secret Facebook group) where she will answer your questions & personally guide you on your case
PLUS 15% off one-on-one coaching with Aimee with your Yes, You Can Get Pregnant ecourse purchase so you can work with her to get even more individualized attention on your case
About Aimee
Aimee has a Masters of Science in Traditional Chinese Medicine (TCM) which makes her a licensed acupuncturist and herbalist. She has been in clinical practice as a TCM practitioner for 17 years. She is also the best-selling author of three books on women's health: Yes, You Can Get Pregnant, Body Belief and Chill Out & Get Healthy.
Prior to her TCM studies, Aimee received a bachelors degree in biology and chemistry and completed graduate level studies in neuroscience. At present she continues to deepen her TCM education through a graduate mentorship program AND she studies Functional Medicine on the side (She's a total nerd!).  Aimee is also the Head of Chinese Medicine at The Well, a public speaker and educator to clinicians all over the world.
Based on Aimee's extensive clinical and academic experience, you should know that EVERY recommendation she makes is rooted in scientific research, clinical experience and Chinese Medicine theory.
Aimee is the ultimate East meets West physician.
Through her books, online courses, and wellness centers she has helped thousands of women get and STAY pregnant.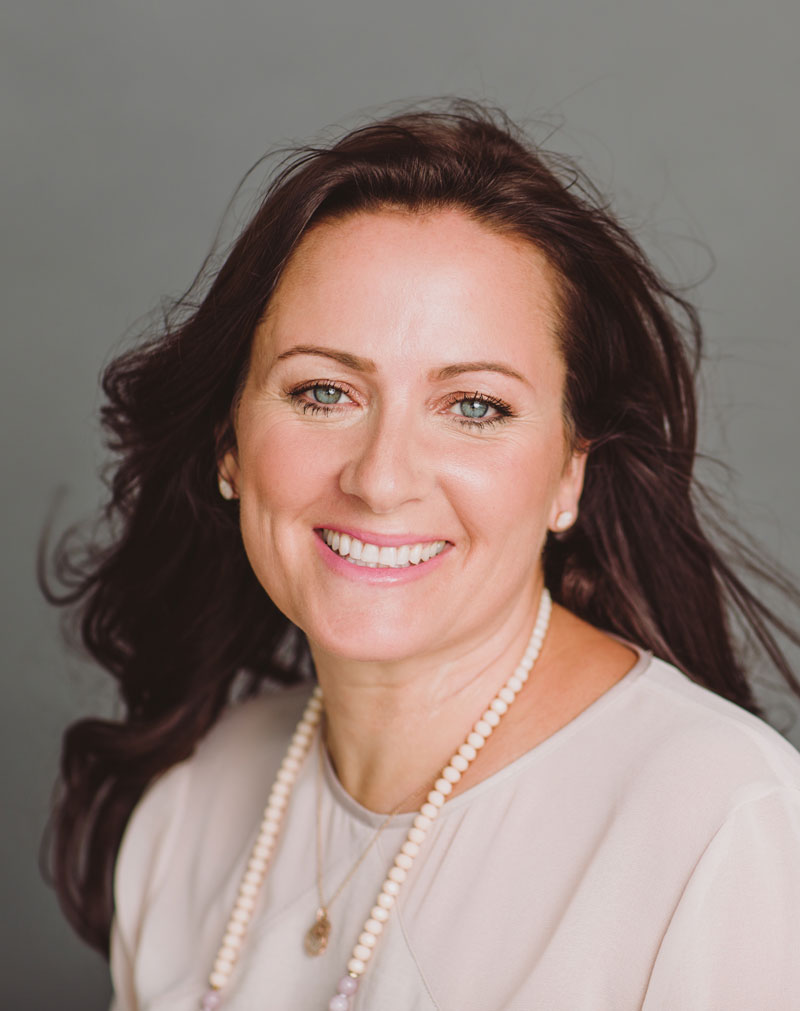 What the Health & Wellness Experts Say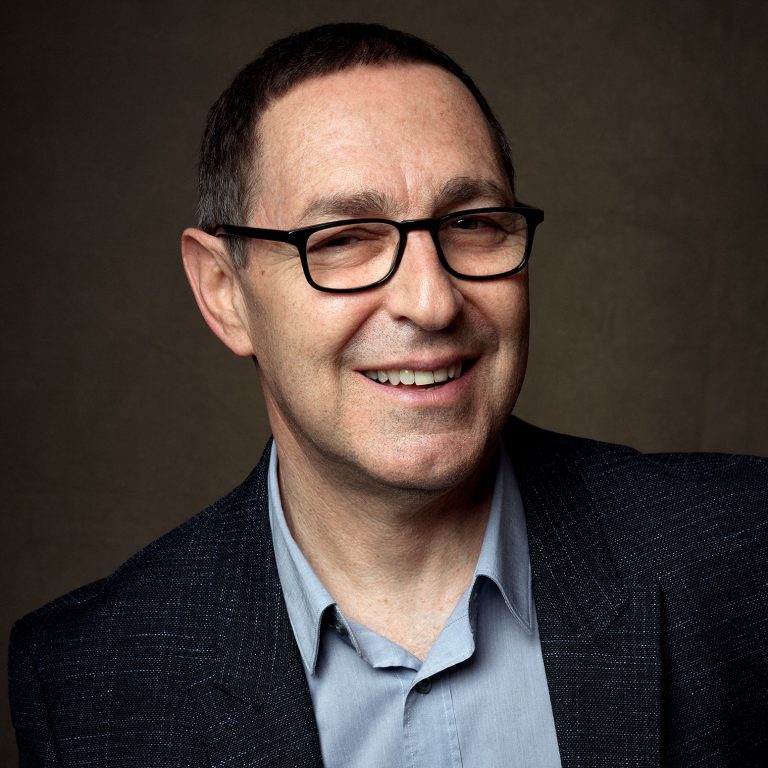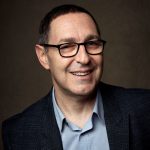 "Aimee Raupp is a leading expert in women's health and fertility, leveraging her deep understanding of Eastern and Western medicine, and decades of clinical experience, to improve outcomes in even the most complex cases. I consider her to be an invaluable partner and regularly recommend patients incorporate her treatments and philosophies into their care plans."
Founder of Eleven Eleven Wellness Center, best-selling author, & Head of Functional Medicine at The WELL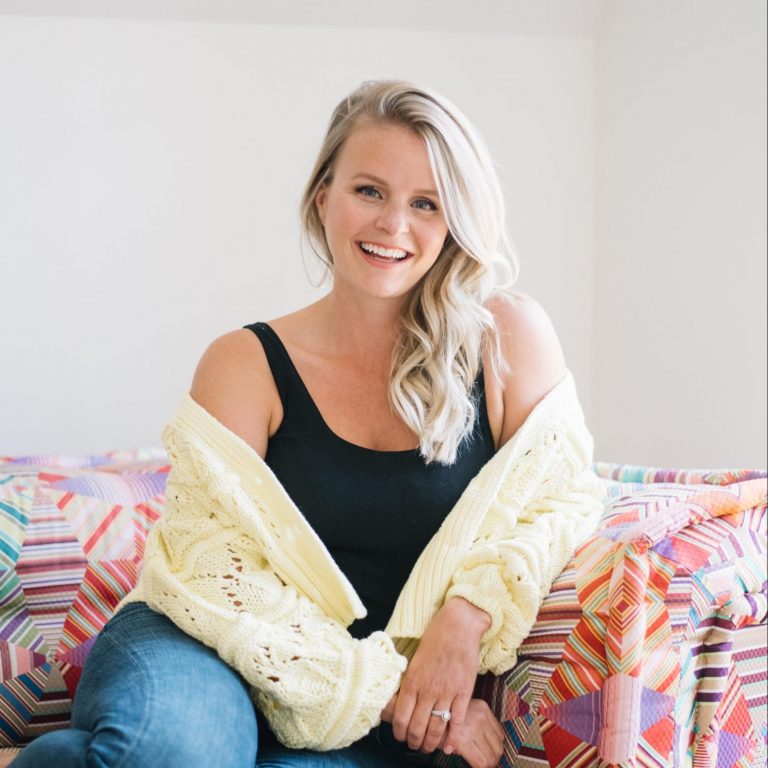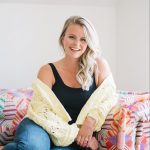 "Deciding to finally reach out and work with Aimee was one of the smartest decisions I made on my fertility journey - which eventually led to my healthy, baby boy. She redirected all of the pent up guilt I had acquired on the fertility journey about what I should/shouldn't eat - and instead - helped me to focus on what really mattered. Which was making conscious choices both physically and mentally that would make me feel good everyday. Not just so that I could get pregnant. Deciding to trust and surrender to her guidance, made me feel like I had someone on my side. She doesn't make you feel like a patient. She sees you as a friend and a person who has been through a lot. And I felt seen and heard, which is so needed when TTC. She is so easy to work with and smart as hell. I highly recommend hiring her to walk with you and relieve you from feeling like you have to do this all on your own!"
Mind-body fertility coach & host of the Fertile Ground Podcast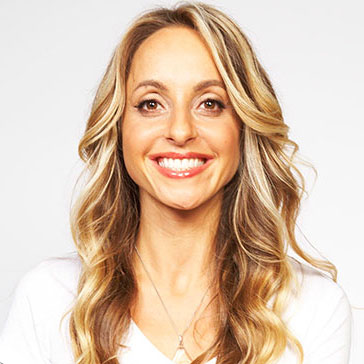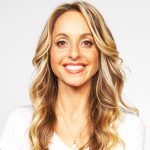 "Aimee Raupp is one of the most kind, generous and talented healers. Her ability to hold her patients with love and compassion is her greatest strength. Aimee has transformed the way I think about my body and my healing path. Not only is she an incredible acupuncturist but she's an undercover therapist too! The moment you walk into Aimee's office you feel like you're wrapped in a warm blanket of love."
NY Times Best-selling author, international speaker & Spirit Junkie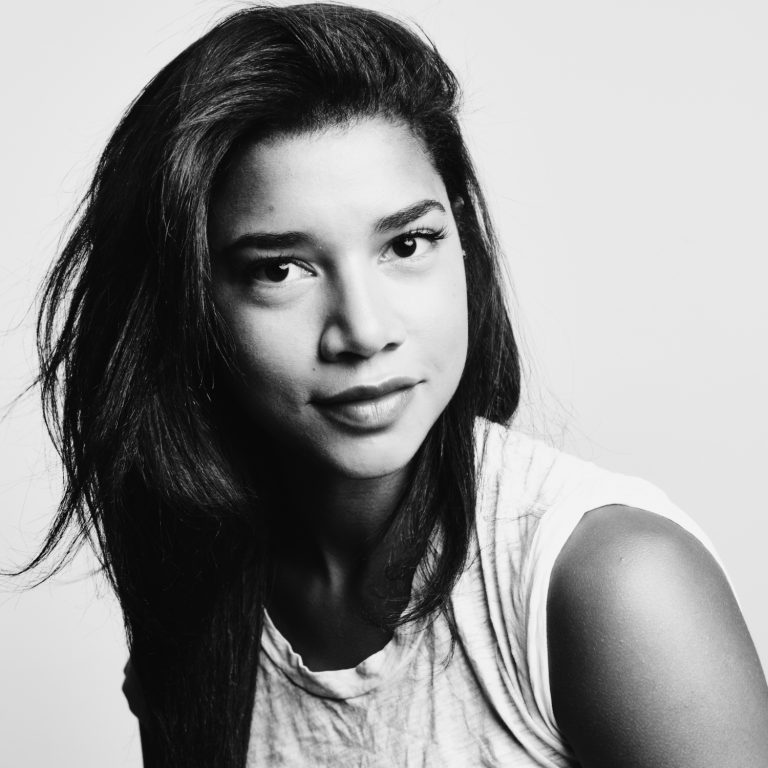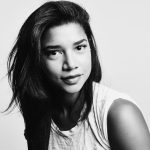 "Aimee is the perfect mix between fertility expert meets acupuncturist meets therapist. I am so grateful to have her in my life for her guidance and knowledge. She has really helped me through my fertility journey in a way I didn't know I needed"
author, health & wellness enthusiast, founder of hbfit.com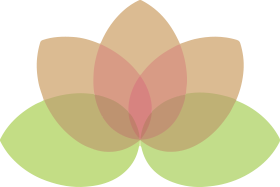 Introduction:
The Yes, You Can Get Pregnant Roadmap
In this module you will learn:
How and why this course is necessary for your path to fertility, pregnancy, and motherhood
Why optimal health is imperative for optimal fertility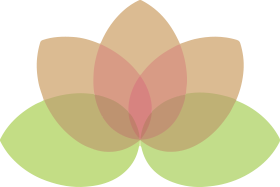 Module 1:
You Have The Power
In this module you will learn:
How to begin taking back the power over your health and your fertility
The five crucial steps you need to take now for your fertility
The step-by-step process on how to begin believing in your body and its fertility again
How to surrender while still taking the steps to support yourself on this path
Why reconnecting to yourself is the key to radical fertility rejuvenation
How to reignite hope and peace in your life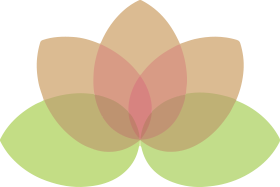 Module 2:
Your Fertile Body
In this module you will learn:
Understanding how your fertile body works
How to conquer the most common fertility challenges
What lab tests you NEED to get done (and where to get them done)
Plus some additional tests you should get (that most doctor's don't even know about) that can help your hormones and fertility
The science behind inflammation, immunity, and aging and how to combat all of them
Why general health ailments (like digestive issues, skin issues & fatigue) need to be fixed BEFORE your fertility can thrive (and how to fix them!)
How to shift your thoughts & beliefs from negatively impacting your fertile body to truly supporting your thriving fertility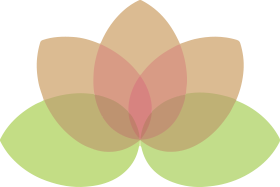 Module 3:
Eating For Fertility
In this module you will learn:
The latest nutritional, diet & supplement recommendations for optimizing egg & sperm quality
A 30-day guided fertility reset eating plan (with meal plans, shopping lists and recipes)
How to improve the relationship you have with food so you can allow it to nourish you
How to prepare the most nutrient-dense foods, what pots to cook with, what food storage containers to use, what water you need to be drinking for optimal health & fertility… and so much more!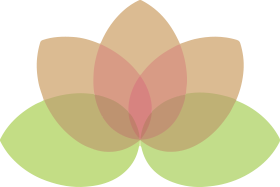 Module 4:
Abundantly Fertile Living
In this module you will learn:
The top five habits of highly fertile people
How to get your bedroom mojo back
How to detox your bath, beauty & household routine for optimal fertility
The best exercise routines for fertility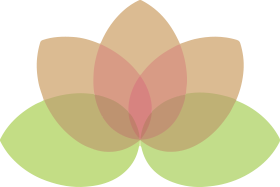 Module 5:
Your Fertile Mind
In this module you will learn:
Simple emotional tools so you can feel better now
How to begin to tell (and believe!) a new story about your fertility journey
The difference between letting go and giving up
How to embrace the support you need
Over $1,500 in Bonuses (not including the invaluable Secret Facebook Group)!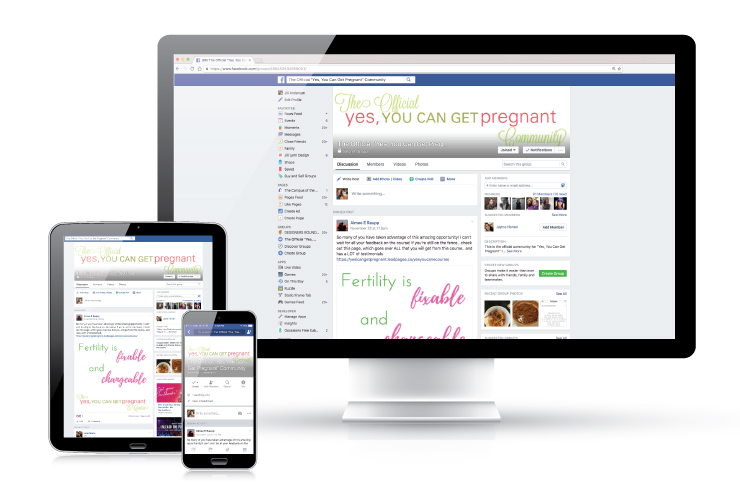 A Secret Facebook Support Group
You will receive loving guidance and support from me and the entire Yes, You Can Get Pregnant community. EVERY week, Aimee goes live in this group for 45-60 minutes and will answer all of your questions.
(Invaluable)
Five Separate Printable Workbooks
The five printable workbooks go along with each module in the e-course.  Each workbook contains handouts and worksheets covering everything from shopping lists to menus to what supplements to take to all the lab tests you need to get to tools on working through the stress that comes with this process to what containers to store your food into what shampoo to use! And, each module workbook also comes with homework to allow you to get the most out of this program.
(A $300 Value)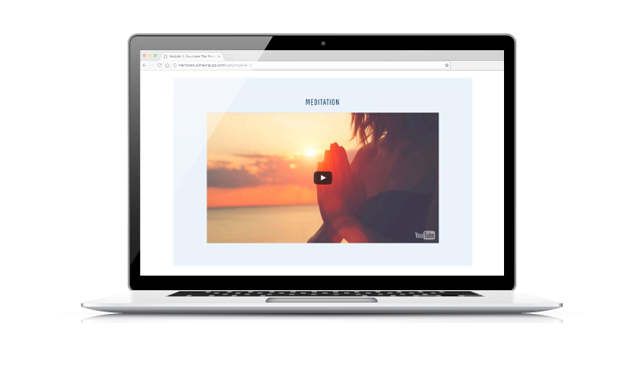 Over a Dozen Guided Meditations
Twelve + guided meditations (Aimee regularly adds more meditations to the ecourse) will bring more peace and calm to you during this challenging time.
(A $250 Value)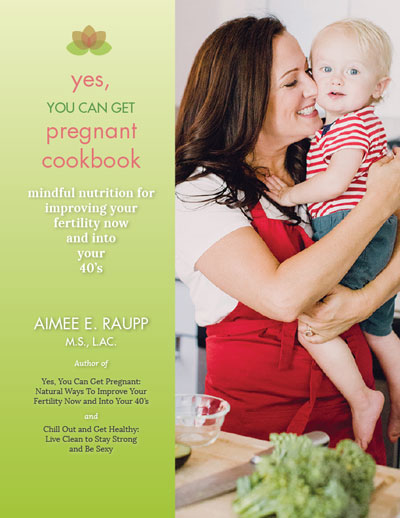 Yes, You Can Get Pregnant Cookbook
With over 80 fertility-enhancing, hormone-balancing recipes!
(A $30 Value)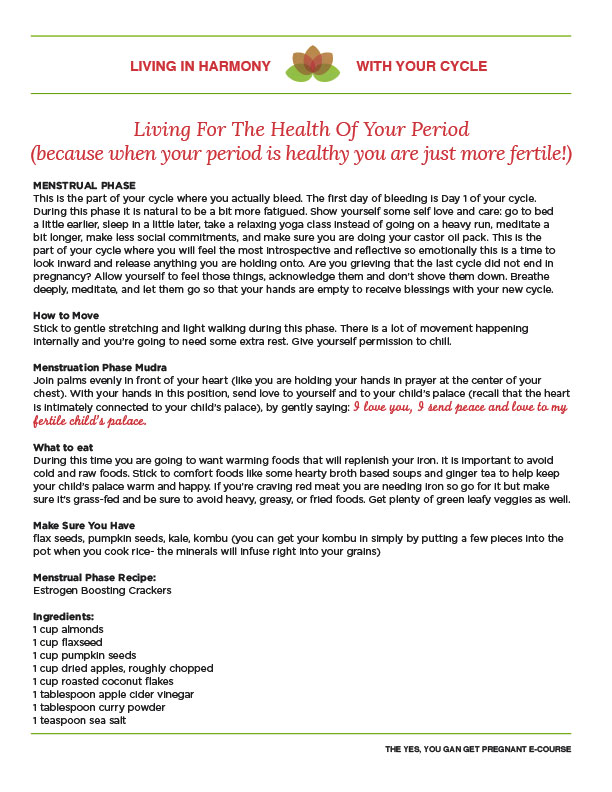 The Living In Harmony With Your Cycle Guide
Tips on what to do, how to move, what to eat, and how to nurture yourself through each phase of your menstrual cycle so you can balance your hormones and get pregnant faster!
(A $20 Value)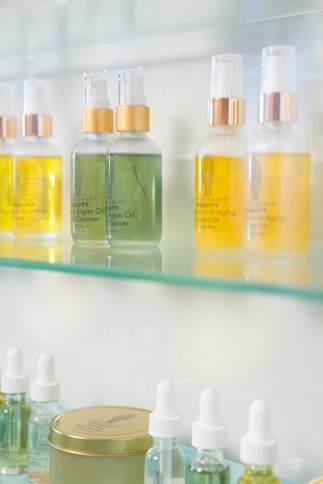 $40 Gift Certificate to Aimee Raupp Beauty
The entire skin care line of Aimee Raupp Beauty is hand crafted, organic, gluten-free, soy-free, dairy-free & cruelty-free and contains only the most all natural, anti-oxidant rich and age-rejuvenating ingredients.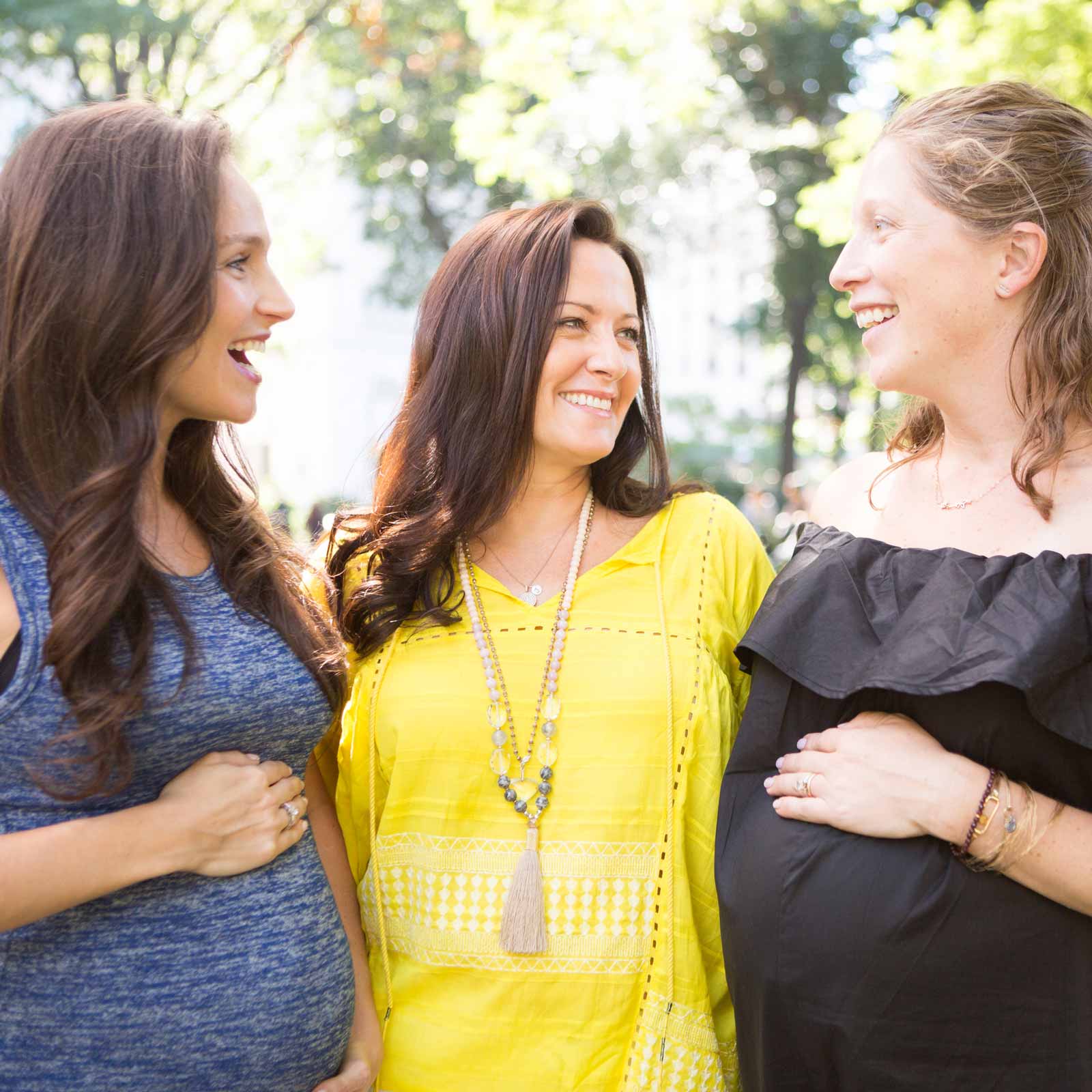 Fertility Sessions Webinars
Access to the best of the Aimee Raupp Fertility Sessions Webinars.
(A $75 Value)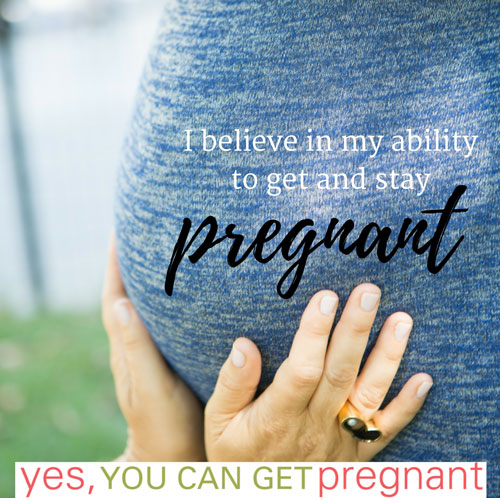 20 Affirmation Cards
20 printable or postable affirmation cards to inspire hope & support your fertility.
(A $50 Value)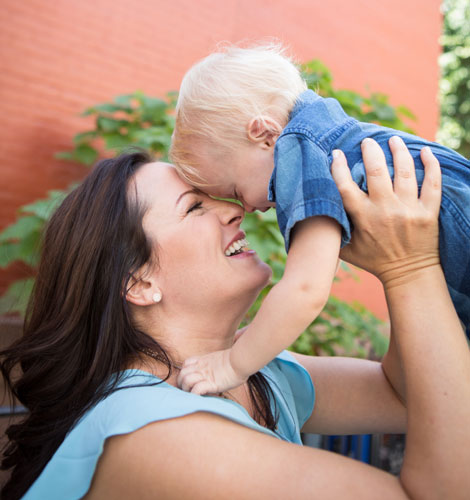 How I'm Optimizing My Fertility at 42 Webinar
A 45-minute webinar showing the step-by-step actions I am taking to optimize my fertility for pregnancy at 42!
(A $400 Value)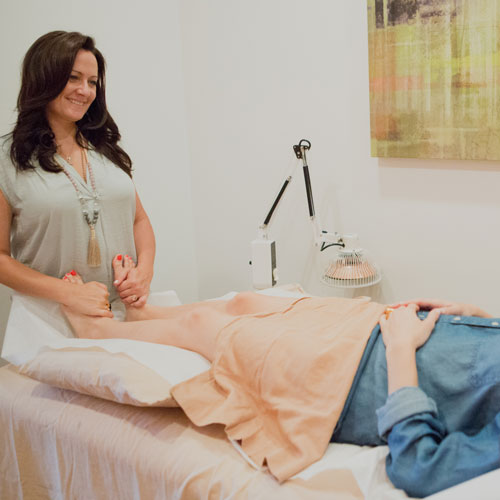 A fertility-enhancing acupressure tutorial video
An easy to follow guide to self-acupressure that will reduce stress, improve blood flow, and prime your body for conception.
(A $100 Value)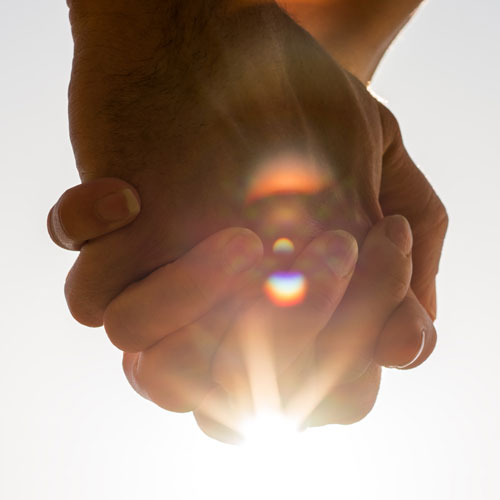 The Get Your Parter Involved Guide
Includes the Daddy Diet and lifestyle tips for supportive partners.
(A $75 Value)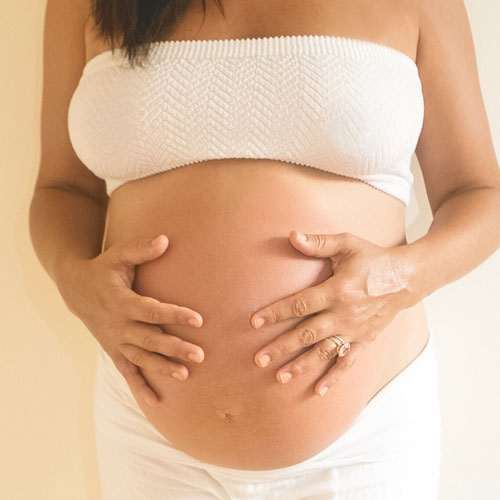 Tapping Into Your Fertile Power: A Simple Tool To Overcome Your Fertility Fears
A 60 minute step by step video tutorial & worksheet on how to use a simple tool called the Emotional Freedom Technique (AKA EFT or Tapping). You can use this invaluable tool anywhere, at any time to help you manage through the stress & anxiety that comes with TTC.
(A $100 Value)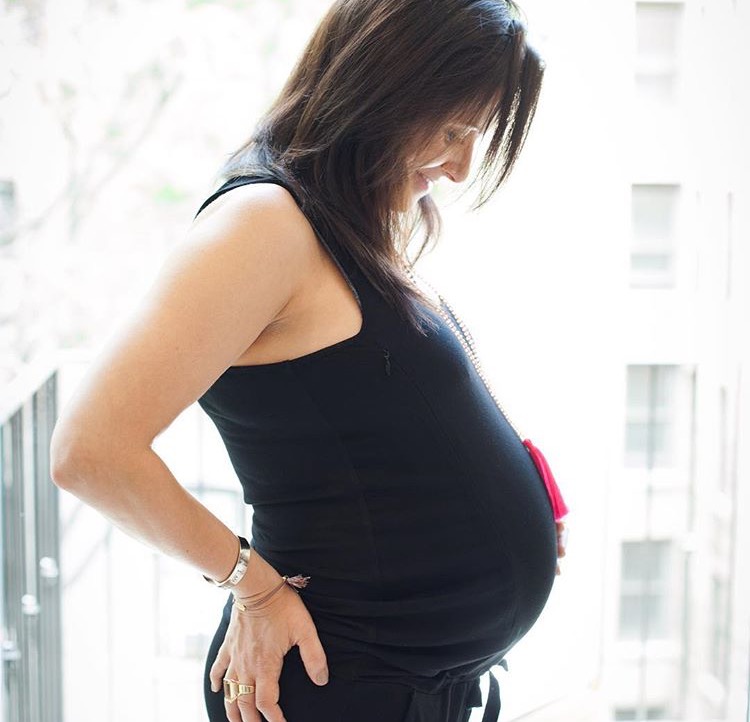 DISCOUNTED access to The Fertility Reboot program (launching in fall 2020)
Your 30-Day Body, Mind & Fertility Transformation
(A $111 Value)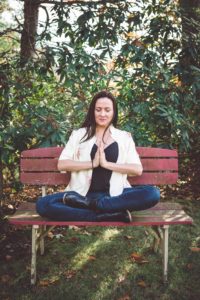 Access to The R.E.S.E.T. program
A 5-part video series that will give you the tools to emotionally & spiritually RESET
(A $111 Value)
This is the program I followed to get pregnant naturally at 40!
—Arielle, 33
PCOS & Thyroid Issues
—Lucia, 40
Unexplained Fertility Issues
"Working with Aimee while trying to get my period back, and ultimately, trying to get pregnant, was the best thing I could have done. She was a calm, steady and positive force. I went from feeling like no one was hearing me…like I was crazy…or even worse, invisible to feeling completely HEARD, UNDERSTOOD and VALIDATED. Aimee gave me a plan, she gave me strength, and she gave me hope. She gave me a sense of control during a time when the one thing I wanted was just beyond my grasp. She gave me agency in my own healthcare and selfcare. Bottom line: I have a healthy, happy 15-month-old little girl who rocks my world…and who I am quite sure wouldn't exist if it weren't for Aimee."
—BF, age 36
"Aimee's extensive knowledge of the human body and reproductive systems, the interaction of medicine and hormones, as well as the importance of diet and nutrition are all reasons why I am a mother today. Aimee saw me through 3 IVF cycles, the ups and downs of testing and ultrasounds, heartbreaking experiences with doctors, and ultimately the joy and fears of a high-risk pregnancy. Aimee is truly one of a kind and her holistic approach is the future of fertility medicine."
—RA, age 35
"Aimee gave me hope when I was beyond confused and scared at the prospect of not being able to have another baby. I immediately implemented her program and changed the way I looked at what I put both inside and outside of my body. I changed my diet, my vitamin regimen, and cleaned out my medicine cabinet and all my skincare products, replacing everything with healthier more natural/organic options. I had a new understanding and awareness of my health and in turn, fell in love with Aimee's program and the new me. I was healthier, more confident and empowered….I finally felt like I was in control again!"
—HM, age 39
"I started to try to conceive shortly after my 38th birthday. It was discovered shortly thereafter that I would need a surgery to remove some pretty big fibroids before I could continue trying. After a few surgeries. 6 IUI's, 6 IVFs, 4 miscarriages and a lot of needles, at 44, I conceived using my own eggs and delivered a beautiful and healthy baby girl. Aimee kept me on track in all aspects of my life: physically, mentally, emotionally. By following all of Aimee's advice, I not only became healthier, stronger and more aware of my body, I was also producing more and healthier eggs than I was at 38 years old, when I began the process."
—LP, age 44
"Aimee is an amazing acupuncturist and fertility specialist who has pretty much carried me through the last year. She's better than any doc I've been to, hands down."
—JD, age 35
"At the age of 39, and after having suffered a miscarriage, Aimee's advice and guidance helped me to not only get pregnant but inspired me to lead a more natural and "clean" lifestyle. I am now the proud mother of a beautiful daughter and am expecting another baby girl. I can't thank Aimee enough for all her help!"
—MJC, 41
"Before meeting Aimee, I was struggling with infertility. I was upset and frustrated. Aimee's upbeat attitude and encouragement helped improve my mind. Through the ups and downs, miscarriage and ectopic pregnancies, she always supported me and never gave up on the belief I would have children. She made my journey a lot easier."
—AA, 38
"Aimee is incredibly educated in both Eastern and Western medicines, and has a bedside manner like your best friend. I am incredibly grateful to her for the birth of my son."
—SF, 36
"I worked with Aimee after a miscarriage. Her program made me feel balanced again after the emotional and physical upheaval the miscarriage caused and let me be proactive about my fertility. Within a few months I became pregnant again and had a healthy, beautiful daughter. Aimee is an amazing practitioner and an amazing person!"
—KB, 37
"After trying to get pregnant for a little over a year and feeling completely hopeless and helpless I was lucky enough to find Aimee. She transformed my life and my body by teaching me how to eat healthy, how to think positively, and of course, how to CTFO (Chill The F**K Out)! Three months after meeting Aimee I was pregnant and on cloud 9! When I look at my kids today I think about all I went through to get them, and I think about Aimee. Words cannot express how grateful I am for everything she has done for me and my family."
—NK, 36
"I found Aimee Raupp at a time in my life when I was severely angry and depressed over my inability to get pregnant. I had hit bottom. After starting Aimee's program, I quickly began to see my situation differently and began embracing the chance to find peace and rest regardless of my inability to conceive. My mind became quieter, I began to slow down. I began to enjoy my life in a way I never had before. I began making wiser decisions based on wisdom and peace rather than panic and desperation. I will always consider my time and treatment with Aimee a total lifesaver."
—KSW
"I wrote you over a year ago thanking you for your book…to let you know that my husband and I had just conceived after just over a year of trying. I wanted to share with you that I had a healthy, happy baby boy in April. He is now 7 months old and such a joy for us and his 5 year old big sister. Thank you for the hope and possibility that you bring to so many women."
—JAA
Boost My Fertility! Enroll Now
You have known physical blockages – such extremely large uterine fibroids, advanced endometriosis, tubal obstruction – where surgery really might be your best option (this program can definitely help manage these symptoms, however it could take one year or more to begin seeing results)
You are not open to possibilities
You don't believe this program can work
You aren't willing to make dietary and lifestyle changes to optimize your fertility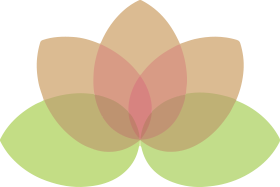 The Yes You Can Get Pregnant E-Course BASIC
Receive five modules worth of fertility-boosting material plus all of the amazing bonuses listed above to keep you on track and guide you to optimal health while trying to conceive and beyond. Be supported by the Yes You Can Get Pregnant community and keep faith alive on your journey to motherhood.
One-time Payment of
$1,272
Save $168!
— or —
4 monthly payments of
$360
Total of $1,332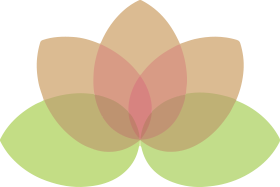 The Yes You Can Get Pregnant E-Course GROUP
Receive additional support and guidance directly from Aimee and her associate Michelle on your path to pregnancy. The Yes You Can Get Pregnant E-Course GROUP includes the e-course, all of the bonuses listed above, and a 5-week GROUP coaching program that includes: TWO PRIVATE 60-minute One-on-One Coaching Sessions with Michelle PLUS THREE 120-minute group zoom sessions led by Aimee. During this 5-week program, Aimee & Michelle will help you develop an individualized fertility-enhancing program.
PLEASE NOTE: The Group Coaching Program for October has SOLD OUT. You will be purchasing a spot in the next group that will take place in November. You will have immediate access to the eCourse.
One-time Payment of
$1,886
Save $222!
— or —
4 monthly payments of
$527
Total of $2,108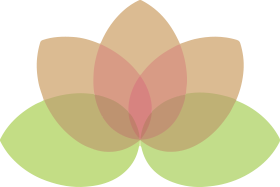 The Yes You Can Get Pregnant E-Course MASTER
THIS IS THE ONLY WAY TO WORK WITH AIMEE ONE ON ONE.   With the MASTER level, you get FIVE PRIVATE 60-minute One-on-One Coaching Sessions with Aimee, a hormonal & genetic deep dive using the latest functional medicine testing (all test costs included in price) PLUS one month of menstrual cycle analysis using the OOVA. ALL TEST COSTS AND ANALYSIS INCLUDED IN YOUR MASTER PACKAGE PRICING. During your sessions, Aimee will lovingly guide you to get to the root of your fertility challenges- emotionally, physically & nutritionally.
One-time Payment of
$3,150
Save $690! — or — 6 monthly payments of $640 Total of $3840
Secure Payments

For more information, please contact us at info@aimeeraupp.com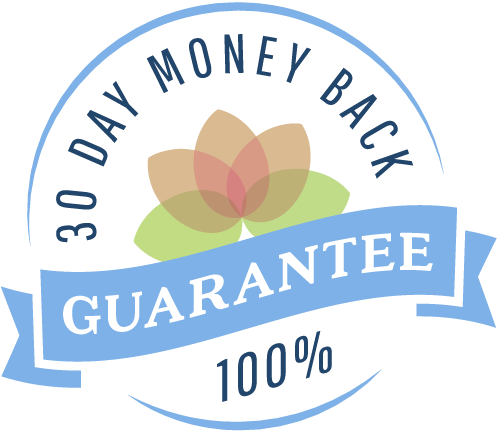 30-Day Do The Work Guarantee
It is my sincere desire that you will follow every step of the Yes, You Can Get Pregnant Ecourse and take back the power over your health & your fertility. However, I know that not everyone is as ready to commit to all the changes I recommend. So, if you don't think you are ready to make changes on every level- mentally, emotionally, physically and nutritionally- then this program isn't for you.
BUT, if you are really ready to make a commitment to radically changing your health and your fertility then let me personally assure you of this: if my program doesn't bring you improvement in your health, hormones and mindset, you can and will get a full refund of your money.
You see, in my experience, the strategies in this program will work for nearly everyone. But I know that there are people that have challenges that require attention outside of the scope of what I cover in this program.
So let's agree right now. Follow this program–each & every step. Commit to it. Show up to the secret Facebook group, ask lots of questions, share with others in the group and really own the fact that you do have the power to shift your health and improve your fertility. And if the benefits just aren't there for you, reach out to me. My team and I will review your homework. We'll go over your meal plans and your supplements. We will check out your completed workbooks and worksheets and if there's truly no way to help you out — even though your heart's in it — you'll get your money back. I guarantee it. (You must complete all modules, workbooks, worksheets, and food diaries to qualify for a refund because we KNOW that when you commit and do the work you'll see changes and you'll see the program works.)
The contents of this ecourse and all its materials are for informational & educational purposes only and are not intended to be a substitute for professional medical advice, diagnosis, or treatment. This is ecourse is not a promise of results. Always seek the advice of your physician or other qualified health provider with any questions you may have regarding a medical condition.